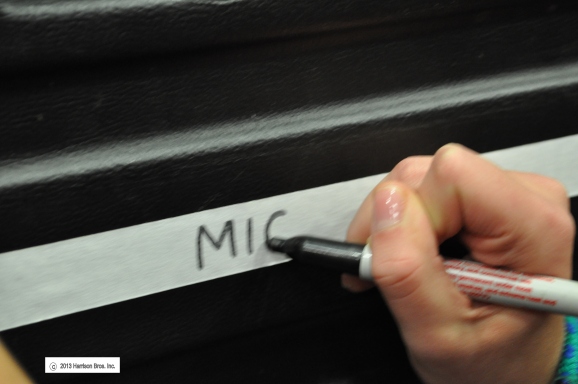 There is nothing more frustrating than trying to trouble shoot a cabling problem, in the dark, while an event is going on.
Most audio visual system failures begin as cable failures, so it is not unusual to have to trouble shoot and fix a problem on the fly, while an event is going on. More times than not, you'll be doing it in the dark.
Temporary labels put on critical cables for one time use can be a huge help when trying to take on these challenges.
Don't forget to remove the label when the event is over, so that you don't mistake an old label for a one related to a current event.