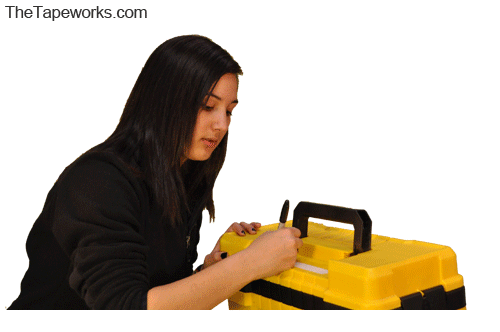 The Sanford Sharpie Marker is the industry standard for labeling sound consoles and other electronic gear. Every well-prepared tech has one in his pocket.
When you use properly coated label tape like Shurtape P724, then Sharpie bleed through (bleeding through the tape and onto the equipment).
The problem comes when, usually in the dark, you overshoot the label tape with your labeling and get ink on the equipment. It is designed to dry quickly, so unless you wipe it almost immediately, it is there to stay.
If you want to remove it, the best solution is to rub it very gently with a soft, clean rag and some acetone (available at the hardware store).
Take extra care when working on or around screened surfaces that have text, numbers and other information printed directly on the equipment.
With a little care, you can have the equipment looking brand new.