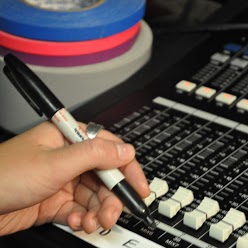 Periodic re-branding of our favorite console label tape has led to what is now known as Shurtape A&E.
Shurtape acquired the brand Permacel P-724 several years ago and incorporated it into their line of tape products intended for arts and entertainment production.
Shurtape is one of the largest tape manufacturers in the world and their products are prized by hands on techs in film, video, theatre and special event production.